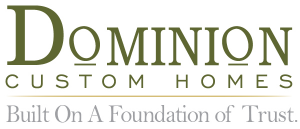 Dominion Custom Homes
PO Box 6367
Charlottesville, VA 22906
Tel. (434) 975-1166
info@dominioncustomhomes.com
John Kerber built Dominion Custom Homes on two key principles: provide the personal attention that can't be duplicated by larger builders, and build each home with the integrity and stewardship that a family deserves. This one-on-one contact with our homeowners establishes a strong relationship and a sense of trust right from the start. At Dominion Custom Homes, we believe building a home should be a positive experience from day one. We can deliver on this because John listens to your needs, asks questions about your requirements, analyzes how your family lives now and will live in the future.   We are here to guide you through every step of the process of building your new custom home, making sure that even the smallest detail is completed with the highest quality.Dominion Custom Homes
PO Box 6367
Charlottesville, VA 22906
Tel. (434) 975-1166
info@dominioncustomhomes.com

Choose George A. Dansey, Inc., an experienced contractor in Scottsville, Virginia, for plumbing, heating and air conditioning services. We are a third generation, family-owned-and-operated business with more than 65 years of experience.  We proudly serve Scottsville, Charlottesville and the surrounding counties in Central Virginia. Our company offers honest and fair upfront pricing with no hidden sales gimmicks. We are licensed and insured, Earthcraft™ certified, and a member of the Blue Ridge Home Builders Association. Our customers always get a live person on the phone. Since 1958, our company has provided high-quality work. Also, as an active part of the community, we support youth sports organizations and the local fire and rescue departments.  Get regular weekday rates on Saturdays and submit estimate requests online.
190 James River Rd, Scottsville, VA 24590
(434) 286-3994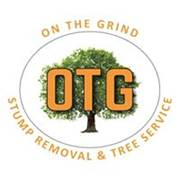 On the Grind Stump Removal and Tree Service, with an A plus rating from the better business bureau, are experienced tree experts and available twenty-four hours a day. They will come to your home and give it to you straight with no obligation, and remove dangerous or unhealthy trees and stumps at a reasonable cost.
https://www.facebook.com/onthegrindstumpandtreeremoval/
11291 Dolly Ct. 22960
Contact: Sarah Galihugh/540.748.7771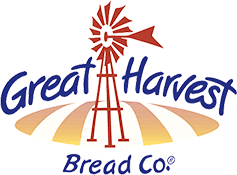 Great Harvest is a company that uses high quality grain to make great bread. They encourage franchising. Taken from their website:
Great Harvest's enduring strength is its mission to "Be loose and fun, bake phenomenal bread, run fast to help customers, create strong exciting bakeries, and give generously to others." This Mission Statement has attracted bakery cafe owners who are community minded, entrepreneurial, fun, and committed to creating fresh and flavorful products at family-friendly neighborhood hangouts.
Contact : Aileen Magnotto
(434)-202-7813
1701 Allied Lane
Charlottesville
VA
22903
Earth Goods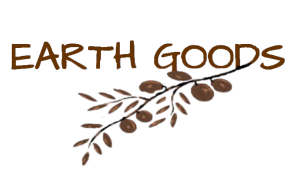 Website: http://earth-goods.com/
Facebook: https://www.facebook.com/EarthGoodsLLC/
Earth Goods is a unique venture that provides all natural, hand crafted products resourced from local wild harvested sources. They are always coming up with new products that will make your life easier and healthier- but in addition to that, they also offer classes, instruction, and outings, which focus on teaching you how to find and harvest the raw materials to create your own products, connect with nature, and most importantly, de-stress.
Address: 13853 W James Anderson Hwy, Buckingham, VA 23921
Contact info: Shea – 540-209-6713
Natural Pet Essentials

Website: http://www.cvillepetessentials.com/
Facebook: https://www.facebook.com/NaturalPetEssentials/
 Kim, owner and founder of Natural Pet Essentials, developed her lifelong love for animals into a full-fledged career after obtaining a Bachelor of Science in Animal Science from the University of Illinois.  After a strong mentorship under an award-winning professor, she spent several years in the veterinary field gaining knowledge about animal health and wellness.  After managing a pet retail business in North Carolina, she opened Natural Pet Essentials in Charlottesville, and is committed to providing valued customer service and consultation on natural animal wellness by educating and supplying Charlottesville area pet owners with natural nutrition, superior supplements, and high-quality products.
Address: 3440 Seminole Trail, Suite 105/106, Charlottesville VA 22911
Contact: Kim – 434-979-9779
Charlottesville Sanitary Supply

Charlottesville Sanitary Supply Corporation is a family owned janitorial and swimming pool supply business started over 40 years ago by Jack and Judy Vermillion.  Reliable service, knowledge and quality products are what CSSC strives to provide its customers in a comfortable family style atmosphere.  CSSC prides itself in having the highest quality products and large selection available for customers to choose from.  They will help you find the best vacuum that fits your environment, the best cleaning solution for your everyday cleaning needs or the perfect product to help you tackle that stubborn cleaning project.  Including a full line of Green Seal environmentally friendly cleaning products.
John Vermillion
Charlottesville Sanitary Supply
1327 East High Street, Charlottesville, VA
434-296-8131