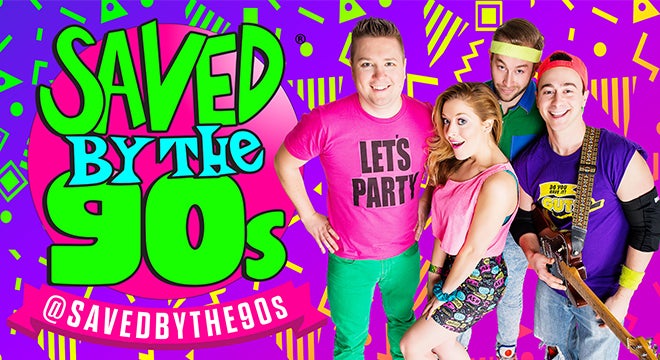 Kerry James has your chance to win tickets. Listen to Kerry weekday mornings to WIN!
Sat • Jan 22 • 9:00 PM Jefferson Theater, Charlottesville, VA
The 21st century is sooo overrated, but you know what's all that and a bag of chips? The SAVED BY THE 90s PARTY! Hailing originally from New York City and now active all over the U.S., this party has tons of live 90s music from a hella fresh band. Get ready for everything from Third Eye Blind to the Spice Girls, from The Backstreet Boys to The Beastie Boys. And after that, we're not leaving you hangin'! (As if!) Get jiggy with our fly DJ spinning dope tunes all night!
DOORS 8:00 PM
SHOW 9:00 PM
PRICE $18 – Advance
$20 – Day of Show
Click here to buy tickets.